We have just received word that the
Winchester & Western

Covered
Hopper for the
FALL ECLSTS
,
September 25th and 26th, will be
$50.00
a car

.
This show will be at the York Fair Grounds, in the Memorial Halls.
If you are looking for
'GPS'
info to get you there, set your
'GPS'
for
334 Carlisle Ave, York, PA 17404

.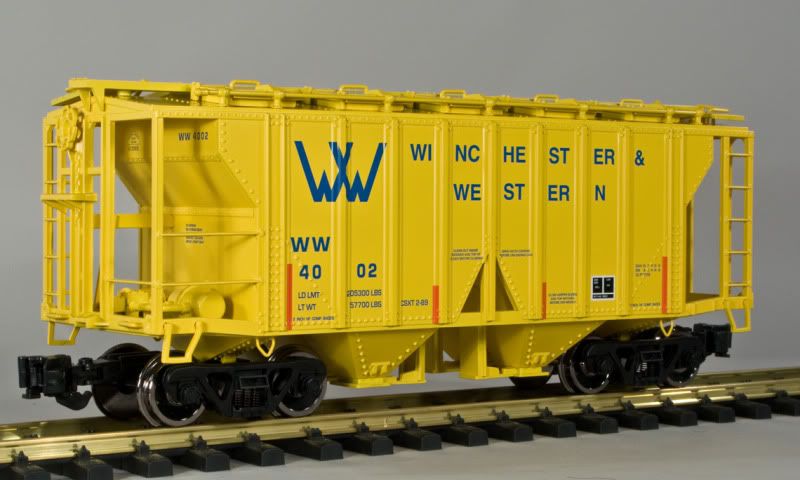 I dont know how they do it, but Team Aristo has out done themselves
AGAIN
on this car. What a beautiful looking car.
Remember;
You asked for a different style of show car,
This car comes with METAL WHEELS,
This car will be available in 4 (FOUR) road numbers,
AND,
This is the first time this car comes from the factory with MODEREN FREIGHT TRUCKS.
ALL that for $50.00 a car
.
You have to be there, at the show to purchase these great looking cars. NO MAIL ORDERS, NO PHONE ORDERS, and No calling ahead to save you a set till you get there. I KNOW I will be there to pick up my set of Winchester $ Western Covered Hoppers, I hope you will be there too.