Guys,
I know it has been a very long while since I have posted anything related to our hobby, so I have finally gotten another project on Frankenmallet done.
while this was a quick project and my first attempt at soldering brass rod, I think once I get it under paint it will look ok.
The open space on the pilot railing has been an issue for me since the monster made it on the roster, first run mallet had to special order him thru my local hobby shop oh those many years ago.
Anyway, I have owned a few of the mallets over the years and this one holds a special place on the roster, heavily modified and upgraded thru the years, his original tender at my last known location is sitting on a siding somewhere in GA on our beloved track inspectors layout (RJ's)
Here's my attempt at adding the cross supports on the pilot railings.
...
...
...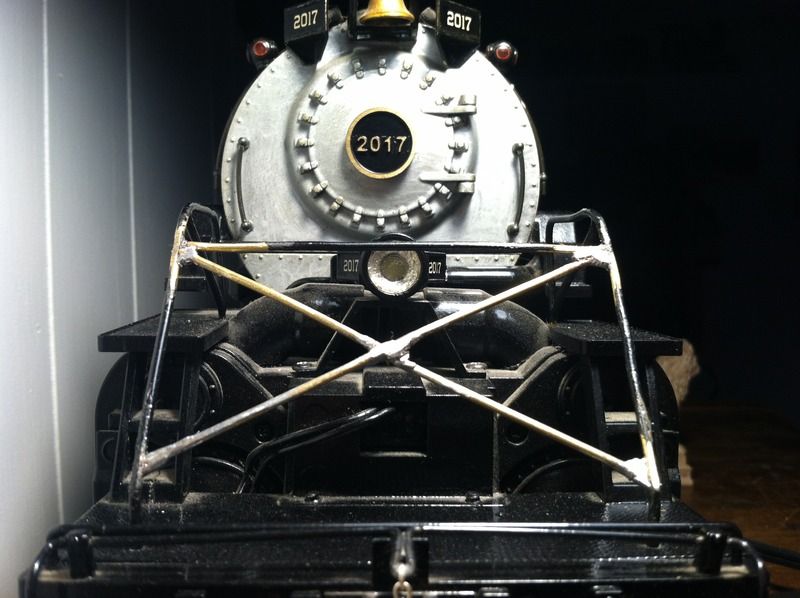 ...
and one of the few front pics I have of him before the added cross bars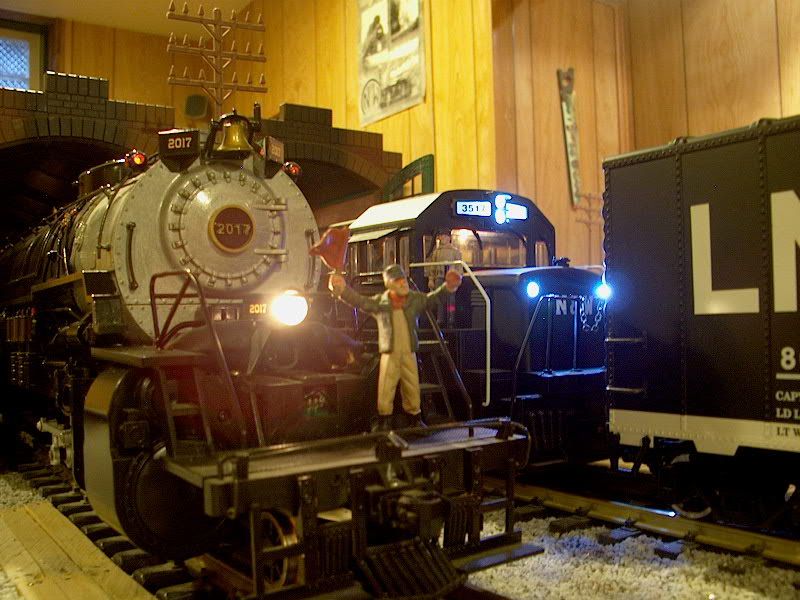 let me know what you guys think and any pointers on doing brass work would be most welcome.