Guys,
I know its been a good long while since I have posted any projects(work,house remodel,going back to college after 20 years,health, etc)
Anyways.....
I was looking for something to do to keep me occupied during my down time when I have it, So I went looking for what I had on hand for goodies, I found a rebuildable Aristo pacific that I had ordered the missing parts for a little over a year ago, so there was my starting point. After fixing all the issues and missing or broken bits it went to the spray booth for a quick shot of flat black.
I had a tender from an ill-fated Accucraft K4 lying about and a set of Aristo tender trucks and some various floor pieces from some Aristo 40 foot boxcars hanging about to get that up and running, plus a shot of flat black for it. Now we all know I'm a N&W man, but I also have a soft spot for the Virginian as well, I went looking thru my VGN reference books and found some good pics of the PA's after spending some design time and about 20 bucks at the local sign shop I have the Tender, Locomotive and I even had a little Piko caboose that got a shot of red and some decals too. and the end result is...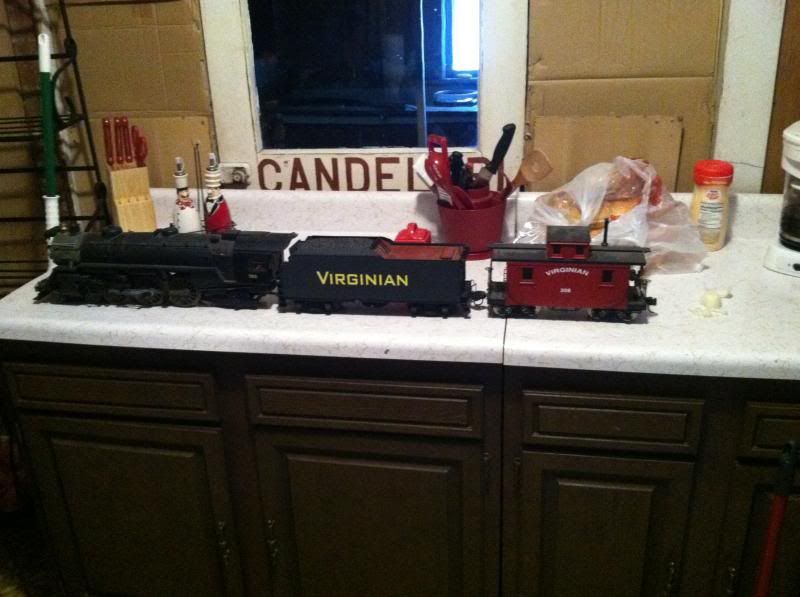 ...
...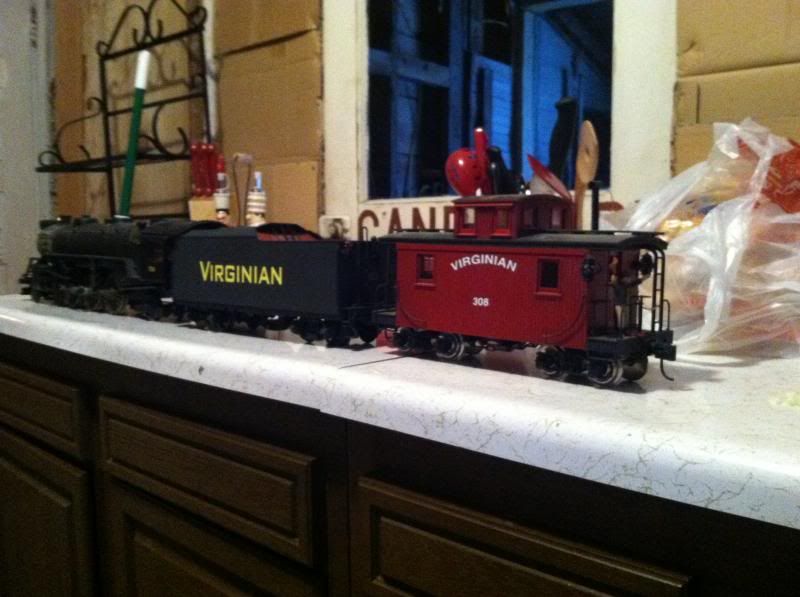 I hope the snow will melt off soon so I can take it outside and get some shots on the trestle.... like this.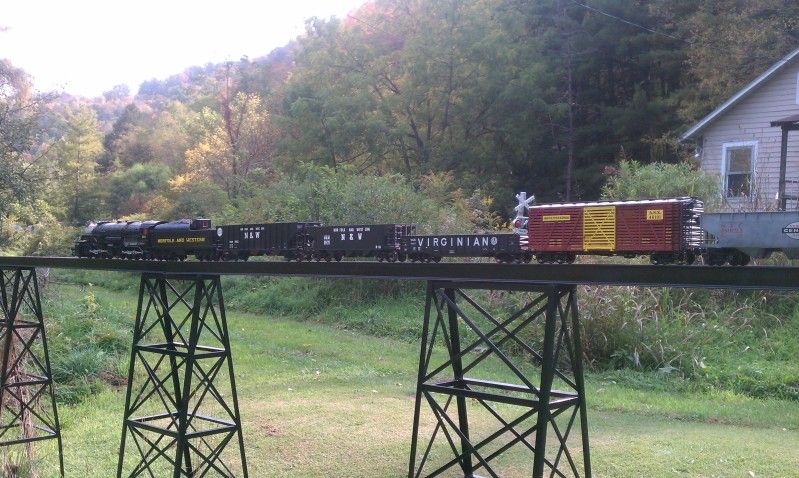 Thanks for looking.